TAKE THE
INSIDE TRACK
SPI Swedish Pharma Insights provides pharmaceutical sales data and consultancy services with a focus on commercial business optimization. With clear market data, essential insights and a trust-based counselling partnership — we give you the inside track to the Swedish market.
LOCAL MARKET INTELLIGENCE
---
GET INHERENTLY SWEDISH INSIGHTS
There's nothing like the Nordic model. And there's no pharma market like the Swedish. Work with partners who have detailed market intelligence in both. SPI delivers insight and guidance for strategic decision-making in the Life Sciences, empowering you to take the inside track.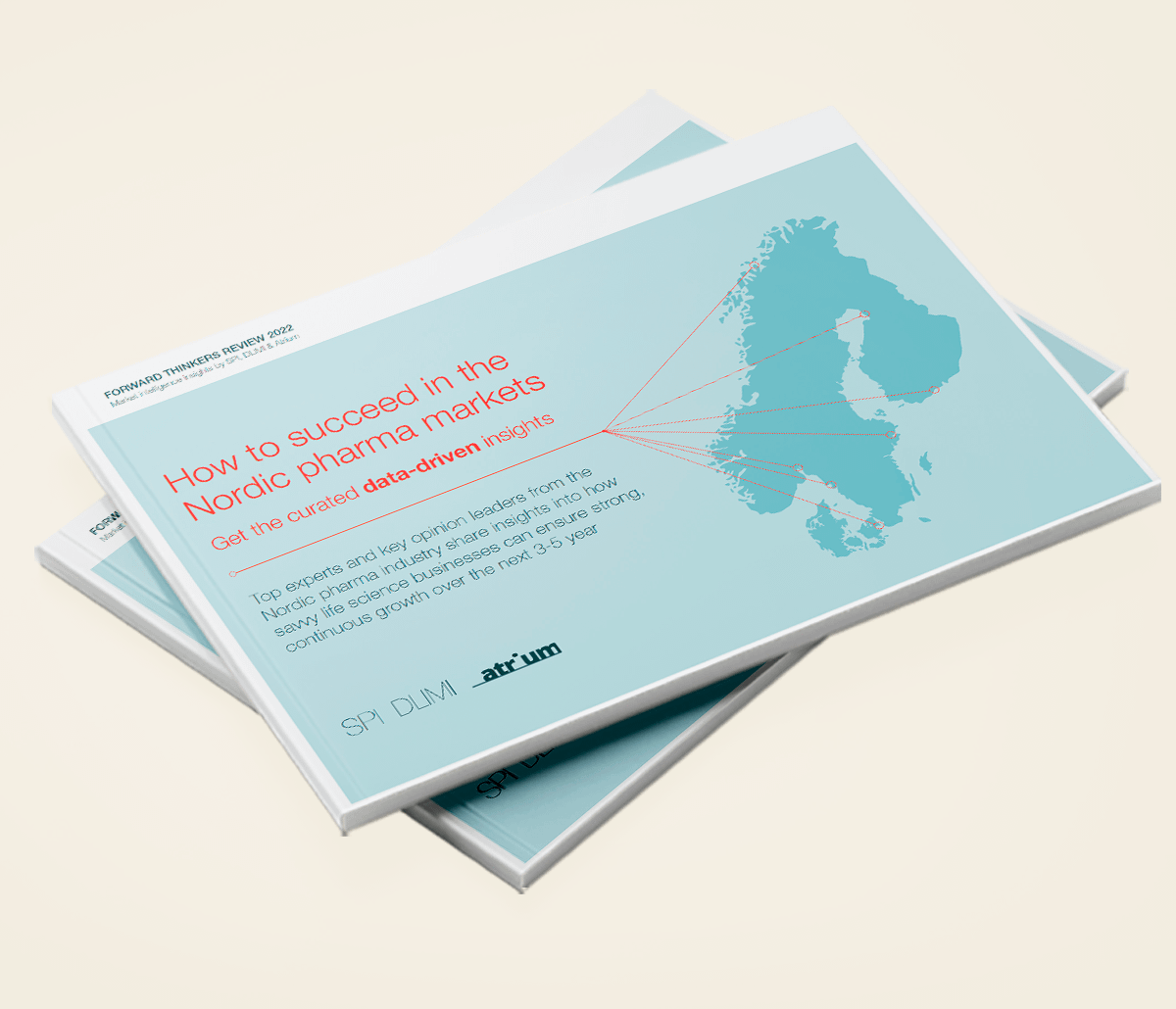 Forward Thinkers Review 2022
---
How to succeed in the Nordic Pharma Markets
In the report, Forward Thinkers Review, top experts and key opinion leaders from the Nordic pharma industry share insights into how savvy life science businesses can ensure strong, continuous growth over the next 3-5 years.
SIGN UP FOR OUR NEWSLETTER
---
Are you ready to take the inside tracK?
We help pharma companies in Sweden realize their potential, ultimately for the benefit of patients and society.
Let's get down to business
"When you are operating in the Swedish pharma market, it is essential you understand the bigger picture. At SPI, our consultants are ready to guide you with sector-specific insights to ensure your organization's success."
Christian Arnt Jønbech
Managing Director, Swedish Pharma Insights
Get in touch
---
Interested in working with us to get the inside track on the Swedish pharma market?
Start a conversation with us below.
Or simply call us at
+46 8 12 16 26 00